Postcard Subscription Plans
Now you can share the dopamine hit of a super-cute baby goat, every month! The postcard subscription is a subscription to receive 3, 5, or 10 cards every month! The 3 and 5 card subscriptions are baby-goat themed, featuring the baby goats on our farm. The 10 card subscription includes photo and watercolor images of wine country, our horses, chickens, and ducks; and a 5 x 7 folded note card with envelope. All subscriptions include stamps for domestic postage for all cards.
Subscriptions make a great gift idea or are just a fun way to prompt yourself to slow down, connect, and enjoy the simple things.
Choose from the three different subscriptions, and of course you can order specific cards "a la carte" any time.
3 Cards Monthly Subscription
$14.99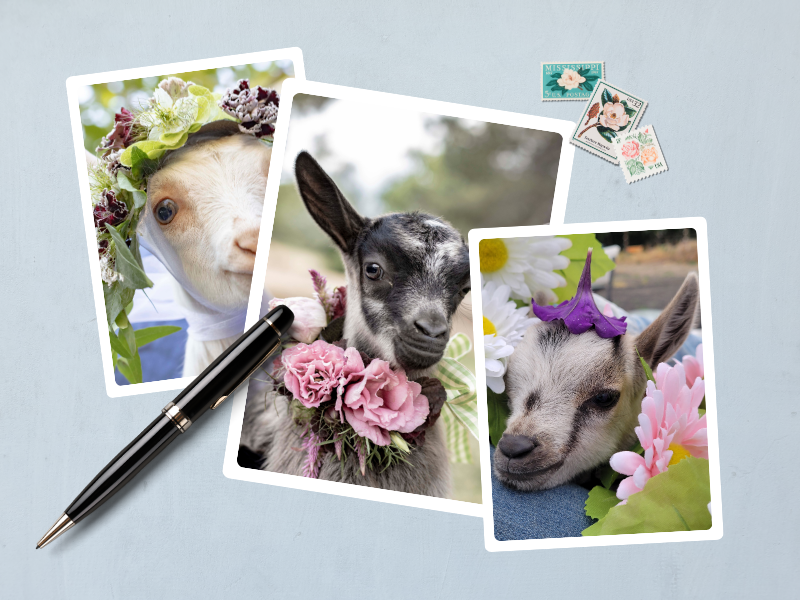 3 postcards featuring baby goats on the farm here in wine country. From frolicking baby goats, to baby goats adorned in floral crowns, the cuteness is almost unbearable.
Also includes stamps for postage so you can share the cuteness!
Included in the package is the story of each goat in the series.
At any time you can add cards from the shop, too!
5 Cards Monthly Subscription
$21.99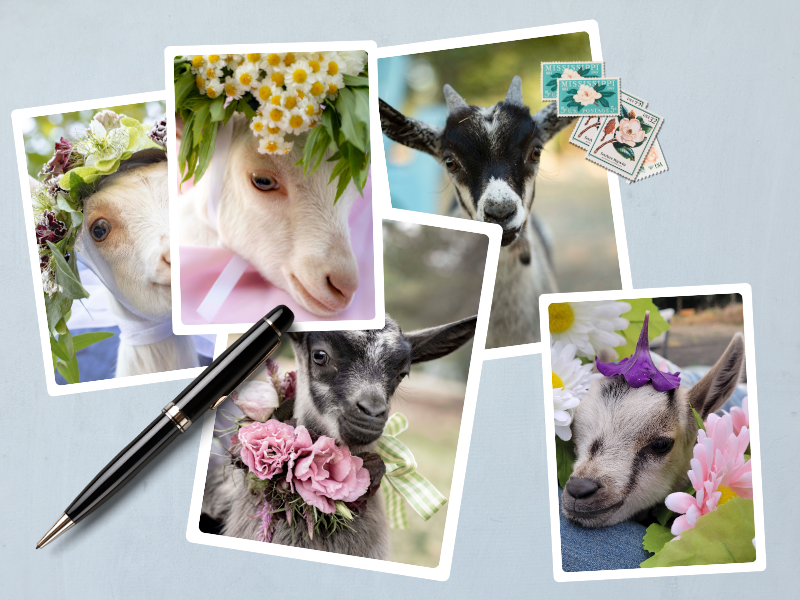 5 postcards featuring our cheerful little goats on our farm! This monthly subscription includes 5 beautiful curated postcards, postage (for posting within the U.S.), and a card with the story of each goat in selection.
Spread the cheer by sending these to loved ones, or enjoy them in your own home.
You can add additional notecards or postcards from the shop at any time!
10 Cards Monthly Subscription
$34.99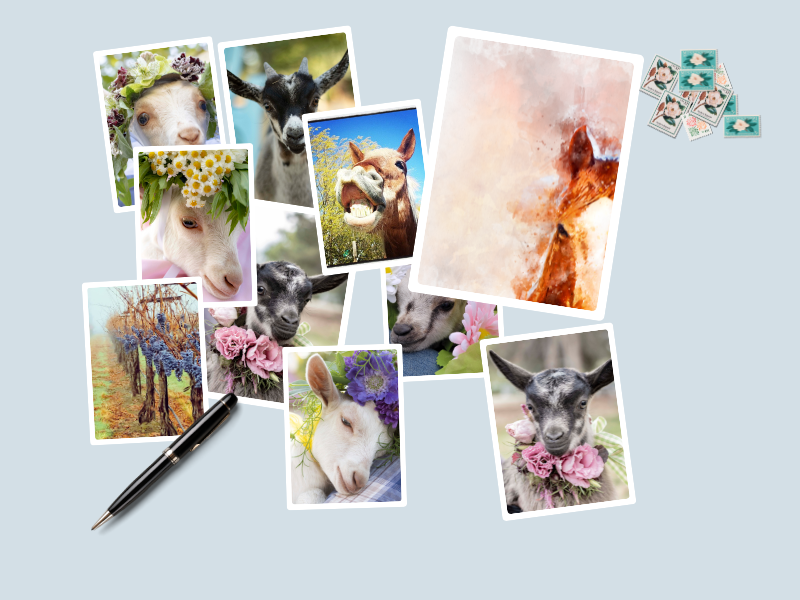 A super fun selection of cards featuring scenes from our farm! Baby goats, beautiful vineyard vistas, flowers, ducks, horses, and chickens all living their best lives!
This subscription includes 9 postcards plus postage PLUS one large 5 × 7 folded notecard and envelope with postage.
This is a wonderful way to share your love of farm animals and country living with your loved ones.
At any time you can also shop for individual cards in the shop!